Royal Bank of Scotland: Student Credit Card Ex/C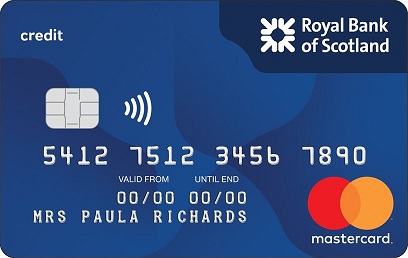 Rates & Fees
Introductory offers
Intro balance transfer rate
na%
Intro balance transfer period
no intro offer
Intro balance transfer fee
0%
Intro purchase rate
0%
Intro purchase period
no intro offer
Other rates and fees
Representative APR
18.9% APR (Representative)
Interest free period
56 days
Interest charged from
date of trans debit
Annual fee
£0
Interest on cash withdrawals
28.0%
Charges and payments
Charge on overseas spending
2.75%
Charge on cash withdrawals
3% of withdrawal (minimum £3)
Charge for going over limit
£12
Charge for late payment
£12
Charge for returned payment
£10
Rewards & Benefits
Spending Rewards
Cashback Rewards
-
Airmiles
-
Points Scheme
-
Shopping Rewards
Shopping discounts and exclusive offers are available at www.priceless.com. Terms and conditions may apply.
Charity Rewards
-
Other Incentives
-
Cardholder benefits
0% on overseas purchases
Travel insurance
-
Warranty cover
-
Purchase protection
-
Internet fraud protection
Identity Theft Helpline The Royal Bank of Scotland Identity Theft Helpline will guide cardholders through the best course of action in the event that they suspect being the victim of identity theft. PrivacyGuard ® Effective protection from identity theft, with regular credit reports and payment history, fraud alerts and up to £10,000 for legal fees and other expenses to help defend cardholders' reputation and reinstate their credit status. Cover costs £6.99 a month. Fraud warnings If RBS think there's a fraudulent transaction on a credit card, they will call the cardholder to make sure. Can also sign up for free fraud text alerts - so relevant fraud warnings can be sent straight to the cardholder's mobile phone.
Opening and managing the account
Application information
Minimum age
18 years
Minimum income
£0 per annum
Credit rating
Prime
Existing customers only
yes
Additional account required
-
Apply online
Maximum credit limit
£0
Account services
Manage online
Cheque book
Product data provided by Defaqto